Wirefab Announces Purchase of Fiber Laser Cutting Machine
Capital Equipment Investments Continue for Wire Products Company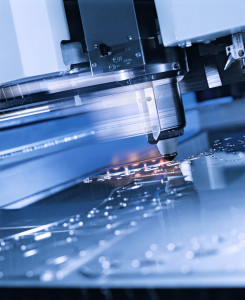 Worcester, MA – May 1, 2017 – Wirefab, Inc., a leading manufacturer in metal-based products for restaurant equipment manufacturers, bakery, OEM and display industries, has recently purchased a new Trumpf 3030 Fiber Laser Cutting Machine. The new equipment will allow Wirefab to expand its capabilities, especially for tube cutting, and supplement the continuous effort to improve efficiency and product offerings.
Wirefab's new Trumpf system is the second laser cutting system after acquiring a Trumpf 1030 laser machine in 2015. The TruLaser 3030 incorporates a single cutting head for all sheet thicknesses, and a linear drive technology to increase speed and dynamics.
"For decades we have been a leading supplier of wire and metal products to a wide variety of markets", said Wirefab Vice President Michael Murdock. "The Trumpf 3030 Fiber Laser cutting machine will allow us greater creativity, capability, flexibility, lower costs and quicker turnarounds for our clients", Murdock said.  "Additionally it gives us even greater capabilities to cut tubing."
"Quality and creativity are absolute requirements today. We firmly believe that the combination of our skilled workforce with cutting-edge manufacturing equipment and techniques gives us a distinct advantage that cannot be matched in our industry", Murdock said.
Wirefab's capabilities includes design, fulfillment, program rollout, wire forming, wire fabrication, aluminum fabricating including  cutting, bending, rolling, forming, stamping and resistance, MIG and TIG welding.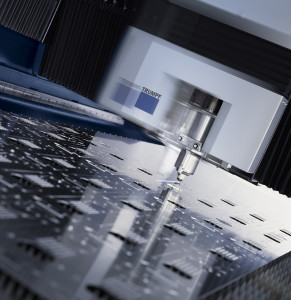 About Wirefab
Wirefab has been supplying wire, sheet metal and aluminum products to multiple markets for 60 years. Wirefab operates an 80,000 square foot manufacturing and distribution facility in Worcester, MA. They are a leading manufacturer in wire-based products for the baked goods industry. Nationally recognized brand leader, Dunkin' Donuts and convenience store giant 7-Eleven, are just two examples of Wirefab's bakery clientele. Wirefab produces customized wire bakery baskets, bins, racks, screens, aluminum rolling carts, sheet pan racks and trays. Wirefab also services leading Restaurant Equipment and Electronic OEM's. Capabilities include wire forming, tube fabrication, aluminum and sheet metal fabrication.